Options
Mark as New

Mark as Read

Bookmark

Subscribe
‎02-02-2021 08:08 AM - edited ‎02-02-2021 08:09 AM
Hi All,
On January 30, 2021, Cisco has published UCCX Release 12.5SU1 which includes following new feature:
Agent Device Selection
Administrators can enable the Agent Device Selection feature. This feature allows agents to select a preferred device while logging in to Cisco Finesse desktop.
Agents now have the option to switch to the device based on where they are working; across shifts in an office, moving from one office to another across various locations, or working from home.
Agents' primary and secondary extensions can be shared with multiple devices. When an extension is shared with multiple devices, agents must ensure that they use the device that was selected while logging on to Finesse (active device).
https://www.cisco.com/c/en/us/td/docs/voice_ip_comm/cust_contact/contact_center/crs/express_12_5_1_su1/release/guide/uccx_b_1251su1solution-release-notes.html
This is how it works:
Agents' Deskphone Device configuration with extension 7099
Agents' Jabber Device configuration with extension 7099
Associate Agents' Deskphone and Jabber Device with RmCm Application User

Login to Finesse Desktop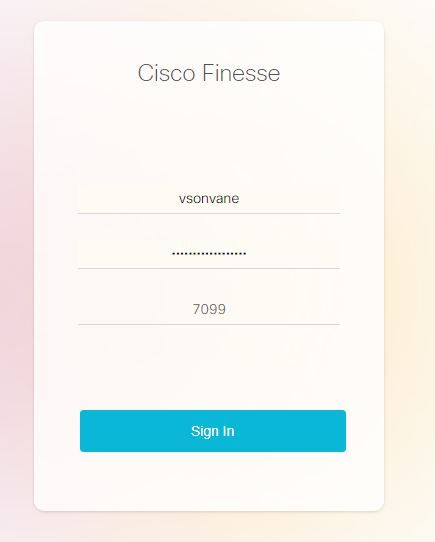 Option to choose Device

As an administrator/implementation engineer, we have been waiting for such feature for long time as most of the users are working from home and re-configuring the devices is a big pain.
Note: The release note mentions following supported configuration:
Supported Configurations for Agent Phones
The following configurations are supported on agent phones:
A Unified CCX extension that is configured on a single device (but not on multiple devices).
This line contradicts with the "Agent Device Selection" feature. I have confirmed with TAC and they have raised document bug which will be updated soon.