Highlighted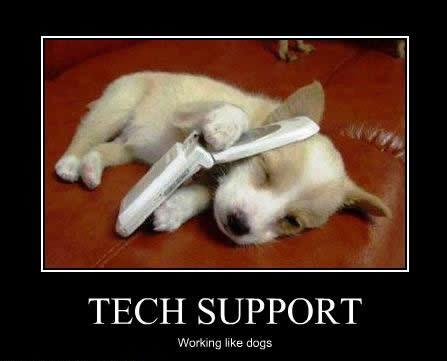 Beginner
Mark as New

Bookmark

Subscribe

Mute

Email to a Friend
Hi Team,
I am looking for an SQL query to check the data (ECC + CallVariable) received following a RUN SCRIPT RESULT when requesting an external VRU with a Translation Route to VRU with a "Run External Script".
I believe the data are parsed between the Termination Call Detail + Termination Call Variable .
If you already have such an SQL query I would very much appreciate to have it.
Thank you and Regards
Nick
1 ACCEPTED SOLUTION

Advocate
Mark as New

Bookmark

Subscribe

Mute

Email to a Friend
Omar,
with all due respect, shortening a one day's interval might not be an option for a historical report ;-)
I would recommend to take a look the following SQL query:
DECLARE @dateFrom DATETIME, @dateTo DATETIME
SET @dateFrom = '2014-01-24 00:00:00'
SET @dateTo = '2014-01-25 00:00:00'
SELECT
tcv.DateTime,
tcd.RecoveryKey,
tcd.RouterCallKeyDay,
tcd.RouterCallKey,
ecv.EnterpriseName AS [ECVEnterpriseName],
tcv.ArrayIndex,
tcv.ECCValue
FROM Termination_Call_Variable tcv
JOIN
(SELECT RouterCallKeyDay,RouterCallKey,RecoveryKey FROM Termination_Call_Detail WHERE DateTime > @dateFrom AND DateTime < @dateTo) tcd
ON tcv.TCDRecoveryKey = tcd.RecoveryKey
LEFT OUTER JOIN Expanded_Call_Variable ecv ON tcv.ExpandedCallVariableID = ecv.ExpandedCallVariableID
WHERE tcv.DateTime > @dateFrom AND tcv.DateTime < @dateTo
With variables, you can parametrize your code (for instance, you could write SET @dateFrom = ? and let the calling application fill in the datetime value in for you).
Plus joining two large tables with all rows like you did (TCD-TCV) is never a good option.
Another aspect to consider: all ECC's are actually arrays (always), so it's not good to leave out the index value (tcv.ArrayIndex).
G.