Highlighted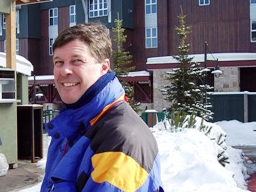 Rising star
Mark as New

Bookmark

Subscribe

Mute

Email to a Friend
I'm working with the HTTP triggers/scripting, and find myself in quite a box. The documentation for version 8
is not updated to reflect the fact that it's in a LINUX appliance. This is an IP IVR running v8.0(2)
Reviewed the thread here; https://supportforums.cisco.com/message/3145524 but could not get this to work. Windows paths, etc. aren't available.
I have my system dumbed down to this:
test1.htm (not on the UCCX server):
<html>
<body>
<form action="http://10.0.1.218:8080/hello" method=GET>
Hit the button
<input type="submit">
</form>
</body>
</html>
My second script is fixed called welcome.html
<html>
<body>
Hello
</body>
</html>
The second script is uploaded into the document repository.
A simple three step script was written (start and end being two of the steps). The second step in the script was a Send HTTP Response with a parameter variable called myDocument as the document name.
The script is loaded into the system, and an application configured. The myDocument parameter variable is pointed at the second script in the document repository.
I then created an http trigger called /hello.
When I invoke the first page, it gets to the browser. I hit the button, and get a HTTPStatus 404 message (complete with a Cisco logo) telling me the requested resource is not available. Tried switching it to https, and that just sits and spins never getting anything.
Would be greatful for any help. Quite frustrated at the moment.....
2 ACCEPTED SOLUTIONS
Highlighted
VIP Mentor
Mark as New

Bookmark

Subscribe

Mute

Email to a Friend
It's port 9080 in UCCX 8.
So if this is my UCCX IP: 10.1.1.10
Then the HTTP Trigger for *test* is at: http://10.1.1.10:9080/test

Anthony Holloway

Highlighted
Cisco Employee
Mark as New

Bookmark

Subscribe

Mute

Email to a Friend