Cisco makes security for today's modern enterprise more efficient and secure everywhere - from the campus network to SD-WAN at the branch, and off-network activity in the cloud, or with mobile employees. Cisco Defense Orchestrator 30-day free trial Threat...
Read More
A huge announcement was delivered just days before Cisco Live US. Senior Vice President, Jeff Reed reveals how Cisco Defense Orchestrator will become a game-changer for network security and policy management in his latest blog. "With Cisco Defense Orchest...
Read More
Network security is critical in today's fast-growing infrastructure. To protect the data and provide next-generation firewall capabilities, Firepower has emerged to combat the growing threats and provide end-to-end data security with its robust firewallin...
Read More
CSM 4.19 We recently announced the release of ASA 9.12.1 containing a rich feature set targeting our customers to help solve their higher throughput needs with the support for new SM-40,48 modules for the FPR9300 platforms along with support for 4115, 412...
Read More
With the 6.4 release, the Firepower Management Center (FMC) supports the Open API standards for the API specification. The Open API Specification site quotes the following about Open API standards – "The OpenAPI Specification (OAS) defines a standard, pro...
Read More
Cisco announces the availability of Firepower 6.4.0. You can download the Firepower 6.4.0 software from the Software Download page and view the release notes at Cisco Firepower Release Notes, Version 6.4.0. In addition to the new features (summarized in t...
Read More
Want roadmaps? Are you headed to Cisco Live? You're in luck! As a member of the Security Customer Connection program (CCP) you have access to roadmap sessions exclusively at Cisco Live if you've registered for a full conference pass. Not a Security CCP me...
Read More
According to the Verizon 2018 Data Breach Investigations Report, 81% of hacking-related incidents leverage stolen or weak passwords. When your workforce requires access to business-critical information residing on your corporate network and cloud, a VPN c...
Read More
Take advantage of Firepower's most powerful, and well documented context-rich APIs to allow the exchange of network and endpoint security events, data, and host information. With these APIs, you can automate repetitive tasks for consistency and to avoid u...
Read More
Cisco announces the availability of Firepower 4100/9300 FXOS 2.6(1). New Features in this Release Support for ASA 9.12(1). Support for Radware DefensePro 8.13.01.09-3. You can now install a mix of different security module types on the same Firepower 9300...
Read More
As one of the largest security companies in the world, we take great pride in building solutions that many thousands of organizations trust to secure their networks. Small businesses and large enterprises alike rely on Cisco firewalls to keep their organi...
Read More
In part I of "Script an ASDM Session", we looked at how to MiTM an ASDM session in order to understand how to leverage the ASDM web interface for our own automation needs. In this article, I will disect a small python app that I wrote demonstrating how to...
Read More
In my BRKSEC-2031 session at the Orlando Cisco Live 2018, I talk about how to leverage the XML(ish) API that ASDM uses to communicate with an ASA (both legacy and NGFW ASAs).IntroductionPart 1 of this blog post will be a short "how to" on performing an ma...
Read More
Cisco's video portal hosts an extensive selection of Cisco videos. Among other things, you have videos by Cisco experts on a variety of our products. Our experts introduce you to our product portfolio, walk you through product 101s, give you a peek into d...
Read More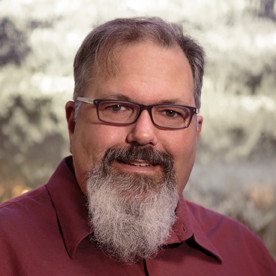 Threats have evolved. So should your firewall. Are you a Cisco customer or partner? Join the Cisco Customer Connection Program - Security Track and register for the upcoming CCP Briefing on Cisco Next Generation Firewalls (NGFWs). This exclusive briefing ...
Read More