Ask the Expert: Scaling Data Center Networks with Cisco FabricPath
Options
Mark as New

Bookmark

Subscribe

Mute
‎11-26-2012 09:42 AM - edited ‎03-01-2019 10:44 AM
With Hatim Badr and Iqbal Syed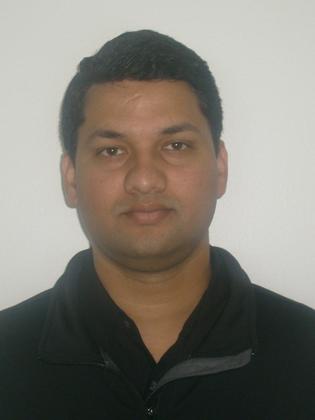 Welcome to the Cisco Support Community Ask the Expert conversation. This is an opportunity to learn and ask questions about the Cisco FabricPath with Cisco technical support experts Hatim Badr and Iqbal Syed. Cisco FabricPath is a Cisco NX-OS Software innovation combining the plug-and-play simplicity of Ethernet with the reliability and scalability of Layer 3 routing. Cisco FabricPath uses many of the best characteristics of traditional Layer 2 and Layer 3 technologies, combining them into a new control-plane and data-plane implementation that combines the immediately operational "plug-and-play" deployment model of a bridged spanning-tree environment with the stability, re-convergence characteristics, and ability to use multiple parallel paths typical of a Layer 3 routed environment. The result is a scalable, flexible, and highly available Ethernet fabric suitable for even the most demanding data center environments. Using FabricPath, you can build highly scalable Layer 2 multipath networks without the Spanning Tree Protocol. Such networks are particularly suitable for large virtualization deployments, private clouds, and high-performance computing (HPC) environments.
This event will focus on technical support questions related to the benefits of Cisco FabricPath over STP or VPC based architectures, design options with FabricPath, migration to FabricPath from STP/VPC based networks and FabricPath design and implementation best practices.
Hatim Badr is a Solutions Architect for Cisco Advanced Services in Toronto, where he supports Cisco customers across Canada as a specialist in Data Center architecture, design, and optimization projects. He has more than 12 years of experience in the networking industry. He holds CCIE (#14847) in Routing & Switching, CCDP and Cisco Data Center certifications.
Iqbal Syed is a Technical Marketing Engineer for the Cisco Nexus 7000 Series of switches. He is responsible for product road-mapping and marketing the Nexus 7000 line of products with a focus on L2 technologies such as VPC & Cisco FabricPath and also helps customers with DC design and training. He also focuses on SP customers worldwide and helps promote N7K business within different SP segments. Syed has been with Cisco for more than 10 years, which includes experience in Cisco Advanced Services and the Cisco Technical Assistance Center. His experience ranges from reactive technical support to proactive engineering, design, and optimization. He holds CCIE (#24192) in Routing & Switching, CCDP, Cisco Data Center, and TOGAF (v9) certifications.
Remember to use the rating system to let Hatim and Iqbal know if you have received an adequate response.
They might not be able to answer each question due to the volume expected during this event. Remember that you can continue the conversation on the Data Center sub-community Unified Computing discussion forum shortly after the event. This event lasts through Dec 7, 2012.. Visit this support forum often to view responses to your questions and the questions of other Cisco Support Community members.