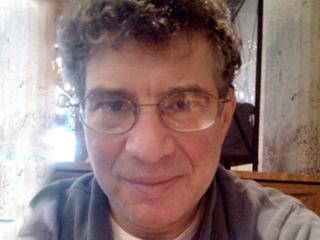 Beginner
Mark as New

Mark as Read

Bookmark

Subscribe

Email to a Friend
Here's an interim - barely edited - report from the floor of the launch event.
The major take away is that new communications/collaboration architecture are mandatory for carrying out competitive business at its current velocity. That's straight from John Chambers who - as I note below - says that the last month is the perfect demonstration of what he means. Thanks to new ways to collaborate, Cisco was able to enter adjacent markets, make acquisitions, undertake financing maneuvers and generall carry out tasks that used to take as much as two years. But I get ahead of myself.
Alan Cohen, VP of Enterprise Solutions at Cisco opened the Launch Event with the aside that this is the anniversary of the day the Berlin Wall came down. He notes that there's a $34 billion business opportunity surrounding new modes of collaboration and that technology spending is going to be a major force to pull us out of the financial doldrums.
Chambers took the stage with the line that this is the most "pleasurable" launch of a suite of products and services. "The first time we are embedding what we're doing into everything we do at Cisco." This will drive the ability to increase productivity 5-10% annually. This is of great importance to Cisco as it pursues a "customer-driven" strategy. He admits to 2 mistakes since taking over Cisco: 1) not moving fast or 2) moving faster than the company's ability to execute. Five years is the amount of time it takes to build a $billion business. He's been consistent with this statement for as long as I've been coming to Cisco's Analyst get-togethers.
Collaboration is about cross-departmental teamwork to define what Web 2.0 means in bringing about fundamental change. Video is a big deal. Blogging is a big deal in changing the business model. Chambers gets excited about seeing how market transitions have taken shape. From the "all-in-one" network (circa 1997) to "network of networks" (2000) to "Network as Platform" (2006) to Web 2.0 (2008).
Success will be detrmined by innovation engines working with execution engines *inter-company*. Thus success is driven by a new productivity model that is dependent on collaboration.
Cisco wants to be both the #1 communications and the #1 computing company. That will be dependant on collaboration. The challenge is to build a "architecture for collaboration" coupled closely with ease-of-use. So this isn't about the 60 product announcements. It's about building an architecture that encourages collaboration.
Company was aggressive in adding 30 market adjacencies and pursuing revenue growth in a challenging market. Most amusing observation is that it took on new competitors, like Apple, head-on, though not always intentionally. E.g. was Flip, where Apple exec took the Flip device on stage and told fans that "We're gonna kill this product."
During the last 45 days Cisco made 4 acquisitions, plus just issued a debt offering today. Other companies do this in a year. "We did it in 45 days."
Collaboration made this possible, which makes it a form of delegation. And is necessary to remain competitive and agile. Ramp for new products or services is 5-10x faster than the launch of the Internet.
"The majority of my meetings are now virtual"... That's why this isn't a product announcement, it's the demonstration of a new architecture to support collaboration.
12.5 demo/use case followed.