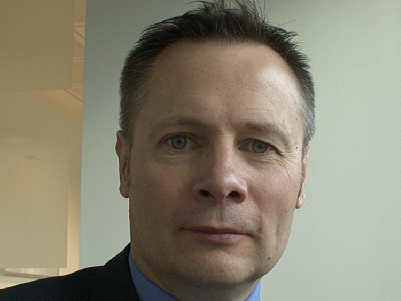 Enthusiast
Mark as New

Mark as Read

Bookmark

Subscribe

Email to a Friend
The Cisco WebEx Meeting Server (CWMS) is a neat solution for on-premise conferencing and provides the Cisco's SaaS Meeting Centre experience from a server positioned behind a company's firewall perimeter. For some customers this is exactly the deployment model their line of business or local legislation demands. Just like its SaaS big brother the Meeting Server supports Productivity Tools for scheduling but unlike its sibling the on-premise offering does not support Lotus Notes. The WebEx business unit's position is that a Notes user will have to use the Meeting Server's web portal when they schedule a conference.
This leads to the obvious $64,000 question all of my IBM email customers ask:
What does CWMS portal scheduling mean for them in terms of the user experience?
To be honest the only way to really answer the above question is via a demonstration, so I've put some short video clips together to show what the Lotus Notes scheduling experience is really like with CWMS. Let's start with creating a meeting:
In my lab I added a HTML tab into Jabber to provide an easy access point into the CWMS scheduling portal. This is a great way to anchor the scheduling experience within my Cisco Unified Communications client, but I want to stress that this is purely optional and a bookmarked web page will work equally as well. The video clip shows me creating a meeting between Jane and Jim, Jane is the host and Jim is the attendee. The first thing to note is that both participants actually receive a Notes calendar invite with the meeting details and click to attend URL. If you look closely at Jim's invite you'll see it does not include the host key; although Jane's does because she is the host. For those of you familiar with our SaaS scheduling experience this is expected and required behaviour! When Jim accepts or declines his CWMS meeting invite Jane will receive notification. One caveat I did notice was that a received acceptance was purely informational and could not be processed further. I believe this is because the invite actually originated from CWMS across the SMTP connection. I'll be very happy to be corrected by a knowledgeable Domino administrator!
When I scheduled the meeting I actually did not enter Jim's email address (I could have) but used finance@uclab.net instead, which is a distribution group address defined in the Domino directory. If required, I can also cut and paste multiple email addresses into the CWMS portal:
Cool, but what happens if I want to modify or delete my meeting? Well as long as I train my hosts to use the CWMS portal for scheduling changes the synchronization with the Notes calendar is maintained for all of the meeting participants:
When it's time to join a meeting the attendees simply click the web URL included in the Notes calendar entry. This is similar to the user experience you'd get from the WebEx SaaS service or from other email integrations such as Outlook:
Before I actually tested the CWMS portal scheduling approach with Lotus notes I was unsure whether it was a viable option for my customers to create/manage their WebEx invites and to be honest I was pleasantly surprised at the results. As long as I provide quick and easy access (maybe from Jabber?) to the scheduler and my users are trained to use the web tool for all of the web conference meeting changes, then the Notes integration is logical and intuitive to use. The current integration uses a SMTP connection between CWMS and Domino so does not require any Mail Template changes. For some customers this is actually seen as a benefit!
I'm always looking for feedback and debate around Cisco's integrations with IBM; I'd welcome any questions or comments.
2 Comments
You must be a registered user to add a comment. If you've already registered, sign in. Otherwise, register and sign in.