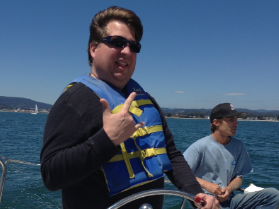 Contributor
Mark as New

Mark as Read

Bookmark

Subscribe

Email to a Friend
There's a lot of collaboration technology out there and deciding which technology to invest in can be daunting. How often have you heard of a company making a major investment in technology for it to become "shelfware" and never see deployment? How often have you heard of a company that's deployed a technology, yet nobody in the company is willing to use it? How often have you heard of a company that have several products from different vendors that do exactly the same thing?
It doesn't take much to realize that each of these scenarios has a negative impact. The cause of each scenario stem from different reasons and usually with the best intent. Shelfware occurs because of undeployed licenses in ELA's or quantity purchases for better per seat pricing. Unfortunately, the business doesn't grow and the company is obligated to pay for unused licenses. Other times, a company deploys a product with great features that is to complex or doesn't integrate well with workflows and remains unused. Lastly, individual departments may make purchase decisions based on their needs without consulting IT or other departments resulting in redundant solutions that compete internally with each other.
As you consider your collaboration strategy, consider how employees will use the capabilities you're looking to deploy and how they'll be used in everyday workflows. The best way to do this is model typical "day in the life" scenarios of your employees. You'll want to model them across departments. Model workflows across departments such as sales, marketing, customer service, and more. You'll see the same technologies such as voice, video, IM, presence, social, and more being used in each and every one of these workflows. By modeling workflows you can determine horizontal technologies that become the foundation for use case solutions.
There's a great application from Cisco that details many of the different use case scenarios.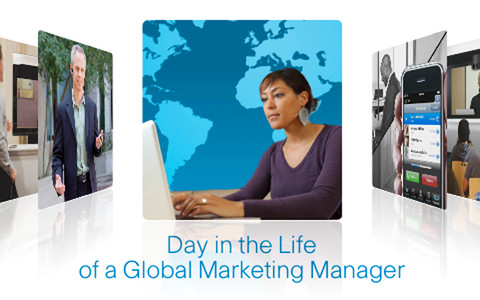 This application presents several videos that depict "a day in the life" of employees tasked with a variety of events and how they use collaboration technologies to effectively and efficiently complete their daily work. As you view these various day in the life scenarios, you'll see how employees in different roles use the same technologies in different ways to achieve positive results for the company. Employees engage in new and powerful ways through an integrated collaborative experience
This application is available for iPad, iPhone, and Android devices. If you have an iPad/iPhone download the Cisco Collaboration Demonstrations app from iTunes. If you have an Android phone or tablet download the Cisco Collaboration Demonstration app from Google Play. At the time of this posting there are ten day in the life scenarios and more will be added. Let us know what day in the life scenarios you're interested in and the role collaborative technologies play in them. These "day in the life" scenarios become really exciting when you map them into your collaboration architecture to draw a line of sight from the business process down to the technology investment. Take a look at how we map several of the day in the life scenarios into the Cisco Collaboration architecture. Simply click the image to launch the Cisco Collaboration Architecture in Action tool.
By demonstrating several "day in the life" scenarios and how they fit into a comprehensive collaboration architecture, you'll gain a deeper understanding of Cisco's collaboration strategy. More importantly, you'll discover how to use Cisco products and solutions to deliver greater value to your users as they go through their daily activities.
1 Comment
You must be a registered user to add a comment. If you've already registered, sign in. Otherwise, register and sign in.