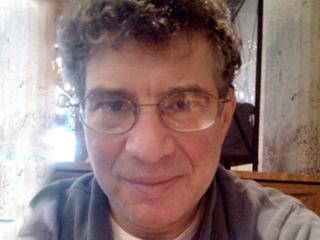 Beginner
Mark as New

Mark as Read

Bookmark

Subscribe

Email to a Friend
A couple of weeks ago, my friends at Orange Labs invited me to give a short talk about my favorite subject, Recombinant Communications (RC). Using the term (RC) still inspires questions among the people or groups I address. As you will see in this video, I feel strongly that it captures major trends in communications solutions that result from splicing together the best of existing IP-based infrastructure with elements of mobile networking; call, speech and data processing in ways that take advantage of well-understood APIs and Web standards.
That night I was particularly inspired by the speed at which companies were engaging in RC-oriented activities. Cisco rival, Alcatel-Lucent had just purchased a company called Programmable Web, making it the proud owner of a firm that spent several years aggregating and assembling a library of APIs - the neuro-conductors that make recombinance possible - with more than 2,000 APIs supporting nearly 5,000 "mashups" that include maps, photos, videos and dynamic, frequently-changing information like weather, sports scores and newsfeeds. That same day, Cisco showed off Cius, the tablet computer designed for collaborative corporate use. When thinking of Cius, it was hard not to picture the ultimate use case for Cisco Quad, with the potential to make the Cius the ultimate personal portal for employee-selected "mashups" of feeds, widgets and gadgets.
I bring up Quad, with a tip-o-the-hat to John Hernandez and the general manager of Cisco's Contact Center Business Unit. During a conference that Cisco organized for industry analysts, the contact center staff showcased how Quad, "in the wild", where it acted as a front end or "portal" into a dynamic mix of Web 2.0-conformant inputs. Cisco's own Multimedia Capture and Processing platform acts as an excellent engine for content and analytics. But, what was really impressive was what I think of as the next generation of agent desktop, built on Quad and including a "Collaboarative Assistant" window that includes a number of feeds, including an instantiation of The Brain, which is a highly-graphical piece of topic mapping software that supports "knowledge management" applications that can be vitally useful for sharing expert knowledge in the real-time customer care situtations.
What makes it so exciting is how quickly these admixtures of content, feeds and functions can be brought to bear to support truly collaborative customer care. That's the promise of RC (as opposed to UC), it is the foundation for rapid response to end-user needs by assembling solutions out of a growing roster of source material. It's not unified; it's assembled-to-order.
You must be a registered user to add a comment. If you've already registered, sign in. Otherwise, register and sign in.