Ask the Expert: Deployment and Troubleshooting Cisco Unified Contact Center Express (UCCX) Deployments
Options
Mark as New

Bookmark

Subscribe

Mute
‎04-19-2013 02:26 PM - edited ‎03-14-2019 11:36 AM
With Anirudh Ramachandran and Abhiram Kramadhati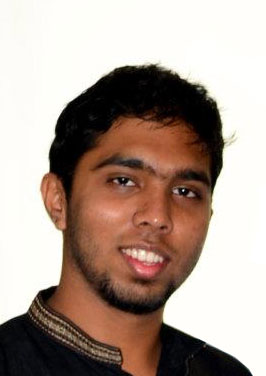 Welcome to the Cisco Support Community Ask the Expert conversation. This is an opportunity to learn and ask questions about the latest advancements in Cisco UCCX (such as the integration of Cisco Social Miner to provide agent chat and better reporting using the Cisco Unified Intelligence Center), as well as the existing features of Historical Reporting, custom reporting using the historical database, Agent Email services, JTAPI integration with CUCM, and the HA over WAN cluster mechanism.
Anirudh Ramachandran is a customer support engineer at the Cisco Backbone Technical Assistance Center in Bangalore, India. Working in the Asia-Pacific time zone for the last two years, he focuses on Cisco Unified Contact Center Express issues and specializes in Linux, JTAPI/CTI integration, and UCCX system and database issues. He holds the CCNP Voice and UCCX Specialist certifications, and is also a Red Hat Certified Engineer. Anirudh writes tools and automates bug workarounds for UCCX in addition to working on TAC service requests, and currently has authored and co-authored seven such tools. Anirudh graduated from the National Institute of Technology Karnataka with a Bachelor of Technology in Computer Engineering.
Abhiram Kramadhati is an engineer with the Contact Center Backbone team in the Asia Pacific timezone. He has been working with UCCX since he started with Cisco 2 years ago. During his time at Cisco, he has built his expertise around UCCX Telephony applications, JTAPI integration, UCCX system behaviour, LDAP components and also UCCX as IPIVR in UCCE environments. He also works on other technologies including Unified Communications Manager and UCCE. He has been involved in many technical escalations in the region. Abhiram is a Telecommunications engineer from Bangalore, India.
Remember to use the rating system to let Anirudh and Abhiram know if you have received an adequate response.
They might not be able to answer each question due to the volume expected during this event. Remember that you can continue the conversation on the Collaboration, Voice and Video Contact Center subcommunity discussion forum shortly after the event. This event lasts through May 3, 2013. Visit this forum often to view responses to your questions and the questions of other Cisco Support Community members.