Collaborator
Mark as New

Bookmark

Subscribe

Mute

Email to a Friend
Hi,
I have written a script that uses the Create URL Document step to retrieve an XML file from an external web server.
If the web server hosting the XML file is unavailable I want the script to detect this and then run some steps.
My issue is how do I do this. The Create URL Document has a timeout box with a default value of 0 milliseconds. However the step does not have successful and timeout branches from it so I am unsure how/if I can get the script to detect the problem.
The Create URL Document step is followed by a Create XML Document step then a Get XML Document Data step.
Thanks
2 ACCEPTED SOLUTIONS
Highlighted
Beginner
Mark as New

Bookmark

Subscribe

Mute

Email to a Friend
You can use the IF step to check the results of Create URL Document step. If the data is not available, the results should be null or some something unexpected that you can test for. If this condition is met, branch off and run the error handling step.
Highlighted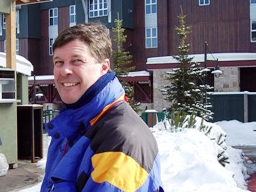 Rising star
Mark as New

Bookmark

Subscribe

Mute

Email to a Friend
Assuming your url document name is URLDoc, try putting this in your IF statement test:
URLDoc == null
If that's true, then the value is null. If it's anything else, it will return false.
Cliff