Highlighted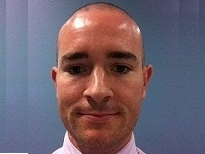 Enthusiast
Mark as New

Bookmark

Subscribe

Mute

Email to a Friend
Hi,
I have a fresh install of 10.5 but when attempting self provision im getting error 'This Device Cannot Be Associated to your account, contact your systems administrator'
Been using doco, could be missing something in my config.
http://www.cisco.com/c/en/us/td/docs/voice_ip_comm/cucm/admin/10_0_1/ccmcfg/CUCM_BK_C95ABA82_00_admin-guide-100/CUCM_BK_C95ABA82_00_admin-guide-100_chapter_01101001.html
I have done the following:
Universal Device Template
Universal Line Template
Feature Group Template (also allocated to the LDAP dir sync)
Updated User Service Service User ID
User Profile
Associated Users to the user profile
attempted restart of CM, CTI, SP-IVR services
Updated LDAP user +E164 to a 3 digit extension and sycned
Attempted using a test user created locally
8945 Using SIP and SCCP phone load
Looking at the documentation it states the user needs a primary extension, the only way I have been able to do that is to create a EM profile and associate it. Once i do this the IVR does state that the device will restart with new settings but then get the original error message straight after
1 ACCEPTED SOLUTION
Highlighted
Enthusiast
Mark as New

Bookmark

Subscribe

Mute

Email to a Friend
Cogden,
If the "Apply mask to synced telephone numbers to create a new line for inserted users" is checked and the appropriate Mask entered that matches the "telephonenumber" LDAP attribute in AD, then when the Directory sync occurs CUCM will create a new DN, and assign that DN to the Primary extension field of the end user.
one thing that might also cause problems is, if the DN already exists in the partition used for the templates.