Hi all I've been having a major problem with Object Groups in FMC access policies If I have a pre-existing line in a policy with an Object Group which contains a list of IPs, if I add an additional IP to that object group, then deploy, the traffic is stil...
Read More
Anyone know why there are no cts dot1x command in interface configure mode? I just find cts manual and cts role-based command Hardware is C9300-48P Software is Cisco IOS XE Software, Version 16.12.04 License is License Authorization: Status: EVAL MODE Eva...
Read More

User Experience Enhancements As part of the Cisco Common User Experience program, we are working towards a more uniform user experience and terminology alignment. This program runs across all Cisco security products. Cognitive Intelligence ends support fo...
Read More

Looking to expand your professional network? Interested in gaining an edge with exclusive technology insights?Engage with Cisco experts, share feedback on products and connect with peers from across the globe. Cisco Champion 2021 applications are open for...
Read More
Hi What is the Cisco AMP for Endpoint's command line to start a folder scan? I want to start a custom folder (say, C:\temp\ ) scan from a command line. Tried sfc.exe and AmpCLI.exe , but couldnt find a command line. thanks Unnikrishnan
Every year, Cisco conducts the Security Outcomes Study (SOS), a fully anonymous survey of over 4,800 active IT, security, and privacy professionals from around the world. Questions are posed around what areas of IT each organization is prioritizing, where...
Read More

Cisco Champion Radio · S7|E47 Simplify Your Security with the SecureX Platform SecureX is a cloud-native, built-in platform experience that connects our Cisco Secure portfolio and your infrastructure. It is integrated and open for simplicity, unified in o...
Read More
Usually no news means good news in security, but how do you know what is working, what could be better and where you should invest? Introducing the Cisco Security Outcomes Study. We commissioned an independent survey of 4,800 active security and IT profes...
Read More
Cisco is happy to announce their Fall release, FTD 6.7/ASA 9.15.1/FXOS 2.9, which consists of 104 features across 24 initiatives, addressing technical debt while staying true to our five core investment areas: Ease of Use and Deployment, Unified Policy an...
Read More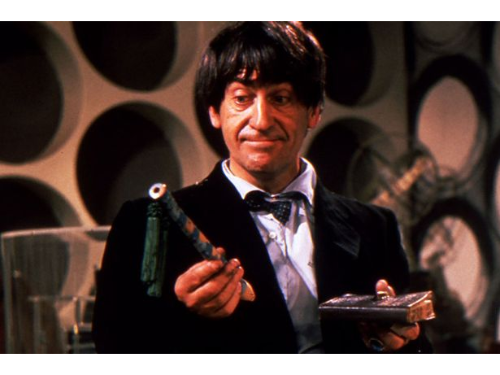 Does anyone know when and where study resources will become available for this certification?
Hi Team, I have one exclusion provided by internal team which is Is it right way to exclude ? *\Program Files\XYZ\* , as per Cisco Docs i see its not recommended because it will create performance issue when we use * at starting , So if i make above exclu...
Read More
We have a filter that blocks incoming messages with credit card numbers. But it won't pick up on messages with 4 digit blocks on separate lines. Example: 1234 5678 9012 3456 Any suggestion on how to detect this pattern?
Hi, Do we support integration between iPSK manager and Forescout? i have a customer with Forescout and they will be refreshing their wireless environment to Catalyst 9800 WLC. However, they would like to leverage iPSK manager for their own wireless device...
Read More
Hi All, I'm looking to integrate our FMC (that will manage ~ 100 FTDs) with ISE with subscription to SXP so that we can use SGTs for source/destination policy matching. I am aware that SXP doesn't scale that well with a max of 30 peers in a 2-node ISE dep...
Read More
Hi, After activating closed mode, I found these devices not working. They are all Cisco IP phones. Avaya Phones seems to be working fine under same port config. Sh auth br showing all these authenticated (AZ). Is there any workaround for this or have anyo...
Read More