Contributor
Mark as New

Bookmark

Subscribe

Mute

Email to a Friend
Jabber ID as Directory URI fail when searching for contacts, Jabber still returns userID@domain as IM address
I've got a problem with JID set to Directory URI in CUCM/IMP 10.5. We've set up IMP node to Directory URI as IM Address Scheme in IMP Admin > Presence > Settings > Advanced Configuration. Directory URI is synced from email address in LDAP integration, every user has correct Directory URI value.
Despite this setup client (JfW 10.5) always returns userID@domain as IM address for every LDAP user I try to search. If I add user manually with JID=Directory URI address, user is identified correctly and communication is working.
IMP Documentation says EDI must be used to get this working. UDS is not supported at this time. Unfortunatelly I can't get contact search working even with EDI and desktop in MS AD domain.
For example:
My JID = email = Directory URI = jiri.solc@domain.cz
My userID = solc
When I search for contacts, Jabber returns solc@domain.cz as IM address every time.
Only workaround is to add a contact manually without searching for one.
Any ideas? Thank you...
1 ACCEPTED SOLUTION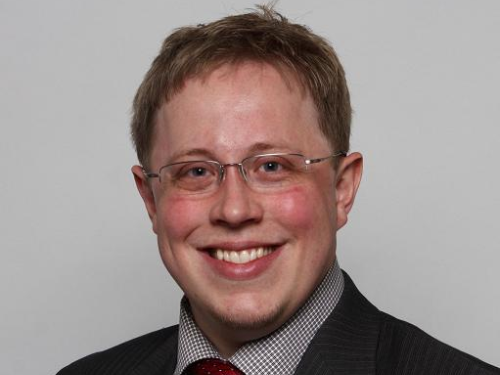 Contributor
Mark as New

Bookmark

Subscribe

Mute

Email to a Friend
Hello.
We were able to solve this as well. We are using UDS only.
We have the following:
CUCM 10.5.1
IM&P 10.5.1
Jabber 10.6 - We had to reset all instances of this to get the proper jabber-config.xml to download. Then remove contacts and re-add.


On our CUCM service profile for Jabber we have Directory / LDAP set to none, however, we have Use UDS checked.

Here is our jabber-config.xml. Also make sure your tftp is reachable, and also that you have saved the xml file in utf-8 text format.
<?xml version="1.0" encoding="utf-8"?>
<config version="1.0">
<Policies>
<EnableSIPURIDialling>false</EnableSIPURIDialling>
<DirectoryURI>mail</DirectoryURI>
</Policies>
<Presence>
<PresenceServerAddress>presence-server-address-here</PresenceServerAddress>
<PresenceServerDomain>presence-server-domain.com-here</PresenceServerDomain>
</Presence>
<Directory>
<IMAddresses use-default="false">
<IMAddress>mail</IMAddress>
</IMAddresses>
<UseSIPURIToResolveContacts>true</UseSIPURIToResolveContacts>
<SipUri>mail</SipUri>
<DirectoryServerType>UDS</DirectoryServerType>
<PresenceServer>presence-server-address-here</PresenceServer>
<UdsServer>callmanager-server-address-here</UdsServer>
</Directory>
</config>