Highlighted
Beginner
Mark as New

Bookmark

Subscribe

Mute

Email to a Friend
GILA and UCGURU Wallboard Compatibillity with UCCX 10.6.1
Hi All,
We are currently running UCCX 9.0SU2 with two free flavours of Wallboards. i.e. UCGURU and Gila
We are intending to upgrade UCCX to version 10.6.1 and I would like to confirm whether the above two type of wall boards are still supported with the new version of UCCX.
Just wondering if someone has already gone through this path?
Any help would be appreciated.
2 ACCEPTED SOLUTIONS
Highlighted
Cisco Employee
Mark as New

Bookmark

Subscribe

Mute

Email to a Friend
The wallboard servers which you are currently using with UCCX 9.0(2) SU2 are not supported if you will go by below Compatibility Matrix:
http://docwiki.cisco.com/wiki/Unified_CCX_Software_Compatibility_Matrix_for_9.0%282%29_SU2#Wallboard.C2.A0
However starting v10.5, there is no such supported wallboard section mentioned in the Compatibility Matrix anymore, same applies for 10.6 Compatibility Matrix. If you will check the Wallboards section of below Design Guide, it clearly mentions
Obtain the wallboard from a Cisco-approved vendor from Cisco Marketplace:
https://marketplace.cisco.com/
http://www.cisco.com/c/en/us/td/docs/voice_ip_comm/cust_contact/contact_center/crs/express_10_6/design/guide/UCCX_BK_CBB99111_00_cisco-unified-contact-center-express.pdf
The vendors you are are currently using do not seem to be showing up in the Marketplace. What this means is that you can continue using them with v10.6 as well and they should work, however if they do not then TAC will only be responsible for UCCX side of troubleshooting and not on the Wallboard side.
By the way this is the case even if you will go for a supported wallboard vendor mentioned in the Marketplace but in that case support for wallboard will come directly from the vendor from whom you bought the product in the first place.
TAC support in both these cases will be limited to UCCX and not on the wallboard side categorically.
Regards
Deepak
Highlighted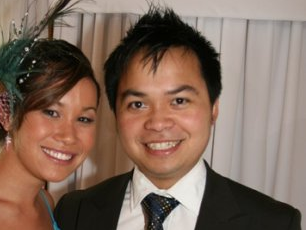 Beginner
Mark as New

Bookmark

Subscribe

Mute

Email to a Friend
Hi niterid3r,
I've done this upgrade and used the free wallboard solutions such as Gila to still connect to them (or at least a customised version of Gila). They still work, however "out of the box" if you have a HA system they don't handle failover since they don't do the REST API isDBMaster call to check which is active since the Realtime tables they rely on only are populated in the inactive server (or active I keep forgetting).
Cheers,
Nathan