Highlighted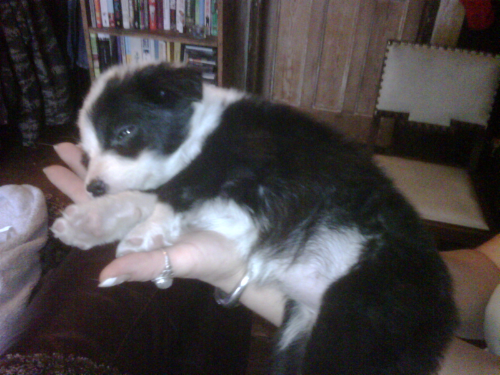 Rising star
Mark as New

Bookmark

Subscribe

Mute

Email to a Friend
Changing order of call waiting calls on CUCM
Got an interesting query from one of my clients. Before I go back and tell them "no", I just thought I'd ask here first
Situation as follows
CUCM 6.x (although we can upgrade if needs be).
Customer has a receptionist with a 7965.
7965 has got call waiting enabled (busy trigger of 10 calls).
By default any calls waiting to be answered are presented in FIFO order to the phone.
Customer has asked the question if we can "prioritise" the order that waiting calls are presented on the phone (note we do not want to break into an existing call). Basically they would like to know if we can present certain calls at the top of the list of calls shown as waiting.

Example:
receptionist is on a call (call 1)
another call comes (call 2) in and is presented on the phone as waiting
another call comes in (call 3 ) - which may be an external call delivered via H.323 gw - which should have higher priority than call 2 based around the calling number.
customer wants call 3 to automatically appear above call 2 on the phone (and move call 2 below call 3)
As I say, I'm tempted to say no, but just wondered if there was any way of doing this (MLPP perhaps?).
I'm off for a lie down now...
Barry Hesk
Intrinsic Network Solutions
1 ACCEPTED SOLUTION
Highlighted
Hall of Fame Master
Mark as New

Bookmark

Subscribe

Mute

Email to a Friend
I concur with Rob here (+5 for good answer on MLPP). I cannot think of a possible solution to this except for implementing contact center and making the receptionist an agent and prioritizing queued calls, the obvious issue that that is that only one call at a time is going to be delivered to her, which may not be what you are looking for.
HTH,
Chris