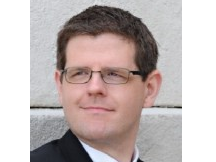 Way back in the early 2000s, we noticed a trend in branch routing. Customers started asking for a "branch in a box." The problem they were having was that the complexity of networks of the day required lots of stuff[1]. They needed separate devices for ro...
Read More
Don't miss the upcoming Cisco Software Demo Series - Learn how Cisco SD-WAN extends intent-based networking across the branch, WAN, and cloud. This webinar takes place Friday, March 2, 2018 11:00 am PST.Join us as we explore the architecture that makes up...
Read More
Cisco announces the addition of a suite of predictive services with these two new Cisco Services portfolios: Business Critical Services, and High-value Services. With these new offerings, Cisco harnesses the power and intelligence of AI and machine learni...
Read More
Tuesday, October 17, 2017 at 9:00 a.m. Pacific Time / 12:00 p.m. Eastern TimeREGISTER NOW Discover how new Cisco Services offerings can help you achieve a level of agility and efficiency you've only dreamed of. In this TechWiseTV event, you'll learn how C...
Read More
Attending Cisco Live Las Vegas and the Enterprise Networks Innovation Talk on July 13? You could win an Apple Watch – just for tweeting.Here's how it works:Answer the question "What is the one wish you have of your network" on Twitter by 6:30pm PT on Tues...
Read More